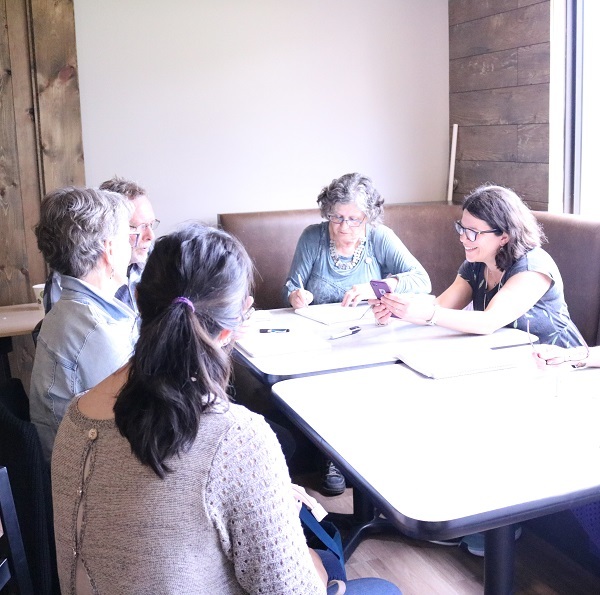 November 22nd, 2020

Prophetic Prayer Groups

Prophetic words or ministry can sound intimidating at times, and yet it is simply God's heart and voice flowing through us to others. For 6 months (December – May), you are invited to join monthly zoom sessions with a focus on hearing from God for ourselves and communities in a practical way. Prophetic Prayer Groups are for anyone – leaders or lay – participating in INNOVATE. It'll be a time to ask questions about the prophetic and get some practice hearing from God in a safe place. Please send this invite out to your team members and encourage your team to develop in personal prophetic gifting.

INNOVATE is offering these sessions free of charge as an investment in your teams continued growth and development. Beginning December 8 and continuing every second Tuesday of the month through May, you are invited to join Alyssa Boyadjian as she leads this time of prayer and listening. More details and a registration link will follow in November.
---
Alyssa Boyadjian


Alyssa is an average gal that grew up in an average Christian family. In her teens, she started to pray specifically for things, needing encouragement for a friend. Although she had no idea how to officially "hear God's voice", God started to speak in subtle ways. She then took a 5 month ministry course that focused on topics like Hearing God's Voice, Prophetic Ministry, Biblical Dream Interpretation, Evangelism etc. The tools she gained there have come in so handy not only at church, but with family, friends, and patients at her workplace. In 2019-2020 she attended at 1-year huddle focusing on prophetic growth, which has inspired her to pass her knowledge and heart forward, teaching others to learn to hear from God, too.