INNOVATE was created out of a deep desire to intentionally resource leaders and congregations across Canada, catalyzing and equipping a movement of missional discipleship across denominational and theological boundaries so that God's Kingdom can truly be on earth as it is in heaven.
INNOVATE began as a movement within Mennonite Church Eastern Canada (MCEC) to resource interested congregations on how to form disciples equipped to be a Jesus imitating, community oriented, mission presence in a post-Christendom world.
Initially resourced and lead by Catalyse Change (formerly 3DM Europe), a team of leaders who were part of this initial movement through the 2 year engagement of ReLearning Community here in Canada were intentionally equipped and trained to assume responsibility for the movement and build a uniquely Canadian expression.
Out of a desire to become more overtly non-denominational, INNOVATE has been birthed out of MCEC as a separate organization thanks to the generous financial and resource support of MCEC through their Legacy Initiatives Fund.
INNOVATE continues to form partnerships with other organizations around the globe who share a similar missional discipleship DNA. Through in person and online training, INNOVATE provides coaching and resourcing to pastoral leaders and congregations as well as marketplace leaders and entrepreneurs across Canada who are eager to explore the call to join God on mission in their context.
Norm Dyck
INNOVATE Team Leader
Norm Dyck passionately believes that every neighbourhood deserves a Jesus centred, disciple-making, peace presence. He is blessed with friendships and ministry partners that span the globe. An ordained pastor for 22 years, Norm currently serves as the Mission Minister for Mennonite Church Eastern Canada (www.mcec.ca), overseeing a church planting network, challenging the established church to reclaim her mission heart, and engaging global mission partners. In addition, Norm is a certified Five-Capitals leadership coach, and serves on the steering team of 5Q Central (www.5qcentral.com) focused on growing disciples and leaders in movements of mission. Married to Rose, they live in Listowel, Ontario, and together have four young adult and teenage sons.
Kim Kabbes
INNOVATE Program Coordinator
Kim is the Program Coordinator for the INNOVATE team. Kim and her husband, Andrew, live in Kitchener with their four children: Anna, Axel, Samantha and Eve. Kim and Andrew are passionate about pursuing where Jesus is working in their neighbourhood and being a family on mission. After experiencing first-hand how powerful and life-changing family on mission & discipleship is, Kim truly believes that INNOVATE's mission is at the heart of what God has been calling the church to do. She has gained a unique and personal understanding of how valuable it can be to follow Jesus into our neighbourhoods and workplaces and is excited to help others see that value too. Kim has recently joined the leadership team for Accessible Prophecy Canada. Aside from busy everyday life, Kim enjoys healthy eating & cooking, prayer, learning, having and serving as many people as possible in her home, and she can't live without a nice cup of tea.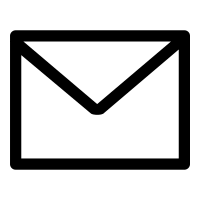 Sean East
Learning Community Team
Sean has been engaged with Innovate as a learner, a leader, and a practitioner, leading a congregational team through Learning Community and Community of Practice and participating in the training of 20+ congregations in the cohorts that followed. A trained accountant with a thirteen year career as a CFO in the manufacturing industry prior to shifting vocational call towards ministry and ordination as a pastor within the Mennonite Church. Sean loves teaching new ideas to eager learners and walking alongside leaders and congregations who seek to grow in missional discipleship so that as many as possible can experience the love of God and be invited to thrive in life changing relationship with God.
Sean's current bi-vocational employment includes co-pastoring at Listowel Mennonite Church and serving as the Financial Manager for Mennonite Church Eastern Canada. Sean resides in Nithburg with his wife, Jacquie, and their four children: TJ, Daniel, Rebekah, and Emma. They are passionate about church being about more than Sunday morning gatherings, and about participating in the Kingdom coming on earth (or in Nithburg or Listowel or wherever they may be) as it is in heaven.
Janel Hiemstra
Learning Community Team
Janel, her husband Rodney and two children, Noah and Jensyn, live in Burlington, Ontario, where she is an Educational Assistant at Trinity Christian School. Janel loves to learn and teach. Janel is deeply involved in her church and surrounding community. Janel and her family strive to be a family on mission, whether that's by having people over enjoying a backyard campfire or skating on the front lawn. In her "spare time" Janel loves to play baseball and challenge herself physically by participating in Triathlons and crazy hiking adventures.
Andrew Kabbes
Learning Community Team
Andrew is married to Kim (INNOVATE's Program Coordinator) and has four wonderful children: Anna, Axel, Samantha, and Eve. He's currently employed at Wilfrid Laurier University as a Mathematics instructor and laboratory coordinator. Andrew loves to teach, but loves to meet new people even more. Andrew understands the church's need, but even more so the world's need, for discipleship and mission. He is excited to be part of the INNOVATE team where he can help others understand tangible steps to take in changing the world for Christ. He also enjoys biking, running, a good homemade latte, and keeping things light.
Kevin Peters Unrau
Learning Community Team
Kevin is married to Kara and has 2 sons. He currently serves as a pastor at Hillcrest Mennonite Church in New Hamburg and enjoys akido, curling and recently video editing.
Craig Frere
5Q Canada Team
Craig has been a part of INNOVATE from the very beginnings and has been both a participant, a leader and a teacher. He has been a church pastor for 27 years, as well as a leader and coach in the wider church. Craig and his wife, Kim, have most recently moved to Welland, ON, where they are following God's invitation to plant "new" expressions of being the church of Jesus. They have 3 young adult children, Geordi, Mairi, and Shona, who are all out of the nest and finding their ways.
Craig and Kim have always functioned as a team in ministry. They enjoy making connections and building new relationships with people in the communities where they have lived and they deeply desire to equip and inspire people in the church to do the same. As a servant-leader and coach for Innovate's ReLearning Community, Community of Practice and 5Q Canada, Craig is excited to be helping people and church communities by walking alongside them on their discipleship journeys and helping them become who God has called them to be.
Colin McCartney
5Q Canada Team
Rev. Colin McCartney is the founder of two urban ministries and current Founder and Director of Connect City Ministries (www.connectcity.org). Rev. McCartney has appeared on Canadian television, radio and national newspapers regarding urban issues. He is an author of two best sellers ("The Beautiful Disappointment" and "Red Letter Revolution" - Castle Quay Publishers) and just completed two more books ("What Does Justice Look Like" and "Let The Light In" – Herald Press). He is also a mentor to pastors and business people and is in high demand as a ministry trainer and coach. One of those coaching opportunities is through Innovate's 5Q Courses. He is also a popular speaker who has spoken to audiences as large as 7,000 people.